Trustees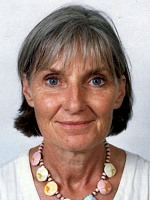 Ruth Wooldridge, RGN OBE – Chair of Trustees
Ruth has been involved with palliative care overseas since co-founding Nairobi Hospice in 1988 and later the home based palliative care service for CanSupport in New Delhi. She also pioneered palliative care in Rwanda, starting a home based care service and training and more recently has been involved in the THET mentoring programme in Rwanda.
She has been involved in the production of the Palliative Care Toolkit for resource limited settings. In 2000 she was awarded the OBE for services to palliative care in developing countries.
---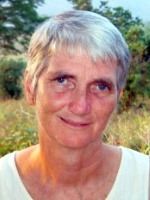 Dr Karilyn Collins, MBBS DTM&H Dip Pal Med MBE – Treasurer
Karilyn is a specialist palliative care physician with experience in the United Kingdom and Tanzania. She worked in both general practice and palliative care in the UK for 25 years after which she worked for 6 years in Tanzania and founded Muheza Hospice Care, the first independent hospice in the country to provide palliative care in both hospital and community. Her particular field of interest is the integration of palliative care into HIV care and treatment programmes, and supporting Palliative Care Toolkit teaching and mentoring at various locations in Tanzania, Ghana, India, and Rwanda. Under her mentorship, the team in Dapagaon, India has had a paper on the palliative care needs in HIV accepted for the 2016 IAPCON conference in Pune. The mentoring in Rwanda with the THET programme facilitated by Edinburgh University is on-going and she will be mentoring teams there again in 2016. She was awarded the MBE in 2011 for services to palliative medicine in Tanzania and the UK.
---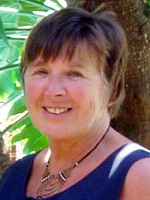 Dr Gillian Chowns, BA MSc PhD
Gillian was a senior lecturer in palliative care at Oxford Brookes University and a Visiting Fellow at the University of Southampton. A specialist palliative care social worker, with a particular interest in children, her association with Africa goes back over 30 years. She has lived and taught in Kenya for several periods, and in 2007 travelled widely in East and southern Africa as a Winston Churchill Fellow, researching the effectiveness of palliative care education and the support offered to children of the terminally ill.
Since founding PCW she has taught and mentored in Tanzania, Kenya and Ghana.
She currently holds a post as a hospice Bereavement Supervisor and Trainer, and is Guest Editor of a Special Issue on Palliative Care for the Journal of Social Work Practice.
---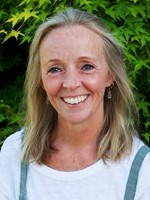 Helen Bennett, RGN BSc MSc
Helen has worked in palliative care education and clinical practice for the past 25 years in a variety of roles. Having worked at Helen House, the first children's hospice, she then taught on the palliative care course at Oxford Brookes. As a Senior Lecturer she was involved with the teaching programme in Nairobi that began her association with Kenya. She has lately worked for the UK charity for children's palliative care, Together for Short Lives where she was able to guide best practice across the UK and support the professional development of staff working with children with life limiting and life threatening conditions. Helen has worked with AfrOx and World Child Cancer on a partnership project with Korle Bu Hospital, Accra and Edinburgh University Teaching Hospital to deliver a children's palliative care training programme. Helen is currently working for Alexander Devine Children's Hospice Service as Director of Care, establishing an innovative model of palliative care service delivery for children and families across Berkshire.
---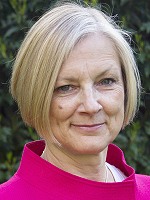 Jane Appleton, RGN BA MSc
Jane has 25 years experience in palliative care practice and education, and as Programme Leader at Oxford Brookes University helped to establish the Nairobi-based Diploma programme. She has worked as Quality and Learning Manager for a major charity, and now manages a hospice in Reading, Berkshire.
---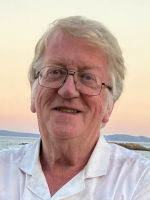 Stephen Chowns, BSc(Eng) Mphil – Secretary
Stephen has retired following a career as a specialist in human resource management. He now does voluntary work in his local community and for the Youth Hostels Association. He was a volunteer 'Games Maker' at the London 2012 Olympic and Paralympic Games!
His career has included HR appointments in industry and commerce, and lecturing and consultancy in both in the UK and Kenya. He focused particularly on employee relations, team-building, leadership and employment law.
---
Dr Charlie Bond, BA Hons BmBc DTM&H MRCGP
Dr Charlie Bond originally trained as a GP but has been working in specialist palliative care for the last sixteen years. He has been Medical Director of Katharine House Hospice, Banbury since 2010 and is a Consultant in Palliative Medicine for the Oxford University Hospitals Trust (The Horton). He has an interest in the development of palliative care in resource-limited settings and an association with Africa begun in 1985 as a volunteer teacher in Kenya for a year, and later working in refugee camps on the Tanzania/Rwanda border. He developed and co-authored the Palliative Care Toolkit and has contributed to palliative care education and capacity-building in Malawi, Sierra Leone, China and Tanzania.
---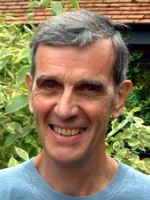 Dr Richard Collins, MA FRCP MBBS DTM&H DRCOG
After junior hospital posts ending up as Medical Registrar with MRCP,Dr Collinsentered General Practice with his wife Karilynand became a senior partner. His interest in Africabegan in 1995 with the DTM&H course followed by a 3 month visit to Teule Hospital Tanzania. Eventually,after discontinuing General Practice andmoving into Hospital Diabetes,he and Karilyndecided to go to Tanzania for a number of years – where Richard became Medical Superintendent and Physician in Teule Hospital and Karilyn went into HIV and palliative care. Since 2007 he hasvisited Tanzania many times and has been involved in supporting Palliative Care Toolkit teaching and mentoring at various locations in Tanzania, Ghana, India, and Rwanda , the latter which was mentoring with a THET project facilitated by Edinburgh University.In the UKat presenthe isa consultant for the Tanzania Telemedicine Service and works for Cruse Bereavement Care.
---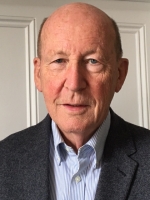 Dr George Smerdon, MB BS DRCOG FRCGP
George retired in 2008 after 35 years as a General Practitioner in St Ives, Cambridgeshire. He has always had a special interest in palliative care, and since 2010 has been supporting the Tearfund Lake Region Palliative Care pilot programme in Tanzania, working as mentor to the co-ordinator of the home-based PC team in Geita district. George initially spent three months there and continues to visit to support further training as the palliative care service develops. He has extensive teaching experience and was an examiner for the MRCGP examination. On retirement, he served for two years as an external adviser to the Royal College of General Practitioners in a quality assurance team working on the new MRCGP qualification. In 2014 he, like several other PCW trustees, became a palliative care mentor with the THET programme (co-ordinated by Edinburgh University Global Academy) supporting, in his case, two palliative care teams in Zambia with whom he remains in touch.
---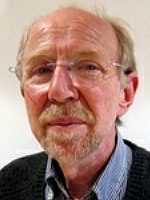 Dr Michael Minton, BSc MBBS FRCP London
He is trained both in Medical Oncology and in Radiotherapy.
He was appointed in 1987 as consultant colleague to Dr Robert Twycross at Sir Michael Sobell House, Oxford (WHO Collaborating Centre for Palliative Care), and was medical director of the clinical service from 1988-2009. His interests are in the relief of pain and other difficult symptoms, in the training of communication skills, and the psychosocial management of patients and their families. He was co-chairman with Prof Jacek Lucak (Poznan, Poland) of an annual 5 day residential palliative care course in Poznan between 1992-2002, which attracted doctors from all over central and eastern Europe. Over the last 10 years he has visited India annually and contributed to the IAPC conference, and given regular teaching sessions to the charity Cansupport in Delhi (of which Ruth Wooldridge was a co-founder).
Now retired from his full time NHS job he would like to share knowledge and experience of palliative care with colleagues, particularly those in resource limited countries. He is currently a mentor to the THET / University of Edinburgh project in East Africa.
---